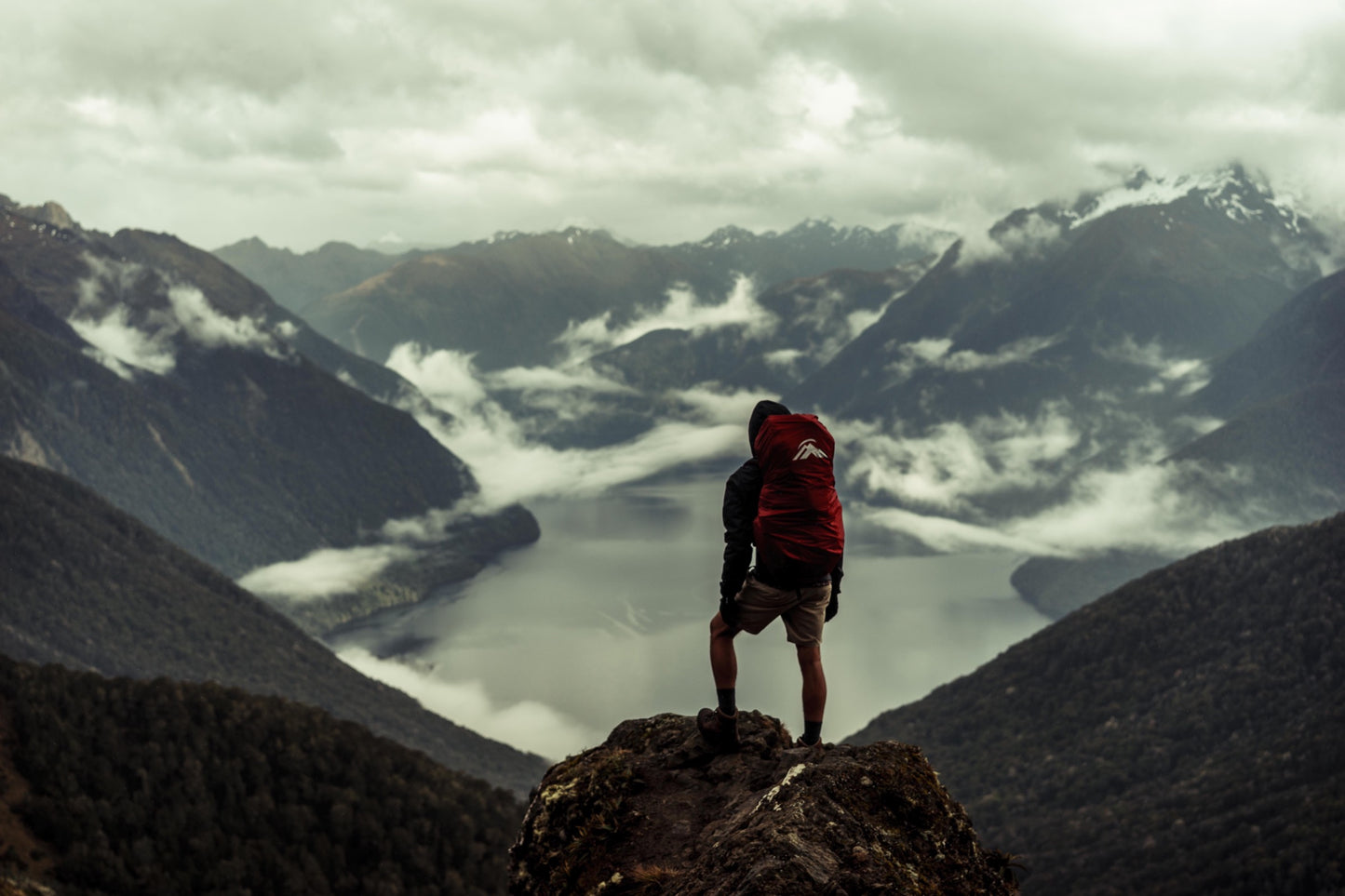 The Aeropress holds a special place in my collection of brew gear. I remember buying my first Aeropess and not knowing exactly how to brew coffee on one but I remember the feeling of excitement, literally like a kid with a new toy. I knew I had to grind my coffee somehow so naturally I got an entry level hand grinder and found at the time the Porlex hand grinder to be the perfect fit. There's a fair bit of trial and error when first brewing with the Aeropress - traditional or inverted method, one filter or two, actually what about a metal filter, how long should I let the coffee seep for and why does everyone say stop plunging when the AP starts hissing? Either way, the best thing to do is make a start and start plunging. In this post I'll share one of my most epic memories brewing with my Aeropress and a good recipe I use as a starting reference for all my traditional Aeropress brews!
I've had so many brew fails. Applying the Aeropress the wrong way with the rubber plunger on the filter side of the brew chamber while trying the inverted method, spilled the hot brew slurry on myself quite a few times, broke a couple of glasses and definitely drank a whole lot of under and over extracted coffee. Fast forward two and a half years after I had bought my AP - two of my friends and I ventured out on a four day hike in the South Island of New Zealand near Fiordland's National Park. Between the 3 of us we drank about 1.5 kilos of Colombian Asprounion in 4 days, we brewed, hiked, brewed, ate then hiked our days away with some of the most beautiful scenery NZ has to offer along every step of the way.
As if the hike wasn't adventurous enough, with our spirits buzzing high after completing the 4-day journey we looked for a little more adventure right up to the last minute in Queenstown. We had one day left and decided to visit the beautiful but dangerous Milford Sound waterfall that had been out of bounds by foot for a few years. It was the rainy season and the waterfall raged with furry, plummeting the rocky water at the bottom - think Muhammad Ali striking blow after blow. Each blow dispersed a fine mist into the air combined with an earthy fragrance. Shades of green surrounded us, all covered in water drops that would soon tear down each leaf, pooling in the mud beneath our feet.
I remember this day like it was yesterday. I took out my Aeropress and made a brew for the three of us and it was one of those moments - the scene was real, untouched, dangerous and beautiful, the company was awesome and I had coffee I'd been saving for our last epic brew spot. My good friend Cris from Espresso Workshop in Auckland had just given me a bag of Costa Rican coffee they had released before my trip, and this beautiful setting extracted so much more from this coffee. Floral aroma, boastful blueberry, caramel sweetness, well balanced and delicious. This moment was so memorable because this was the first time my palate recognised blueberry in coffee and it blew my mind - between the sweet blueberry and the raging waterfall I felt alive!
Let's take a quick look at what coffee experiences by being brewed through an Aeropress. The recipe that I'll be sharing uses the traditional method so please keep that in mind. Something really cool about the Aeropress is its ability to brew coffee at fine, medium and coarse grind sizes. This gives you full geek out capabilities by adjusting the brew time to suit the appropriate grind size, as you're in full control of plunging and extracting the coffee whenever you like. You're the coffee, and you've just been poured onto a warm moist filter paper. Like walking on soft wet sand, your feet absorb some of that water but extraction is about to hit. All of a sudden, you find yourself in a nice warm bath, a paddle gently sways you in a circular motion. It relaxes those muscles, allowing you to extract yourself from the stresses of the day and then you rise up as more water is poured into that bath. For the next two minutes your pretty much in heaven... Then off you go, you've just jumped into a hella vertical water slide, you know the sh*t scary one that people either love or hate, usually red or yellow in colour. It's too late to turn back and you have pressure propelling you forward. You get close to the bottom and all of a sudden there's a snake hissing at your feet, what a dangerous ride! What's left? A delicious brew just in time!
A hissing recipe for one, my go-to Traditional Aeropress Recipe
Dose - 16.5g
Yield - 250g
Time - 2:20 min
Ratio - 1:15
Temp - 94 degrees
Grind - 25 clicks on the Comandante
Bloom - 30g, 30 seconds
Preparation
Weigh 16.5g of coffee and grind to a medium-coarse grind size (A little coarser than table salt).
Rinse the paper filters (I use two filters in this recipe), or you could use a metal filter.
Pre-heat the Aeropress chamber and discard the water once warm.
Attach the black mesh filter to the Aeropress brew chamber and place over a mug and onto a scale.
Tare your scale to zero, add your freshly ground coffee to the Aeropress and you're ready!
Method
00:00
Add 30ml of water (94 degrees) into your brew chamber, using a paddle lightly agitate the saturated grounds ensuring all the dry coffee is wet.
00:30
Add a further 220ml of water (94 degrees) in one continuous pour. Add the plunger part to the brew chamber (this creates a suction, reducing the amount of brew slurry filtering down into your cup).
01:50
Remove the Aeropress and mug from the scale.
02:00
Slowly plunge down over the next 20 seconds.
02:20
Stop plunging when you hear a hissing sound. Your total brew time should be around 2:20 minutes.
Swirl, smell, pour, enjoy! 👌🏽