Partner with Sow Coffee Project
We share some of life's best and most memorable moments over an exceptional cup of coffee. Sow Coffee Project is proud to make those moments possible by sourcing and roasting delicious, ethical coffee for you to enjoy at home, in the office or to serve at your cafe or restaurant.
Partner with us to gain intimate access to our small team, insight into our processes, values and approach, and build genuine relationships on mutual respect and trust.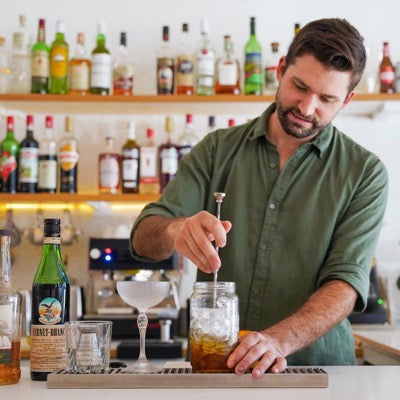 "We've been working with Sow Coffee at La Perla since our inception in 2021 and found the service and product to be second to none. Their passion for coffee is evident and their willingness to help us grow our business is greatly appreciated."
Kieran Hoop - La Perla, Camberwell VIC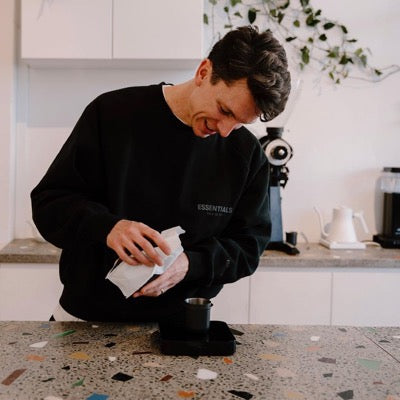 "The team at Sow Coffee Project have been invaluable in helping us develop and deliver an excellent coffee offering in-store. With their help, and their focus on shared growth, we have been able to pursue and develop ideas we didn't dream possible when we first opened."
Nick Plows - Nick's, Bowral NSW
Our Coffee Ethos
Our approach to coffee is simple: source ethical, high-quality coffee and roast it to showcase its best characteristics. In short, we allow the coffee to shine.
We believe in paying ethical prices for our green coffee. We are committed to improving the supply chain at every link to show respect for the land and people behind the delicious coffee we drink every morning. Coffee is special because it is shaped by and touches so many lives.
Our mission is made possible by the dedication of our import partners, who help us source beans from single-producer farms and co-ops via local exporters. Being champions of everyone's hard work is a privilege and honour we don't take lightly.
We value knowledge transfer throughout the supply chain and coffee community, from origin to wholesale customer to consumer. Therefore, we share as much information as possible about each coffee, farmer, producer, and co-op.
Our Service Commitment
Sourcing and roasting coffee is only one part of the equation. Growing our community and having the opportunity to share what we love is a daily blessing. We're excited to do more of this as we build our wholesale partnerships across Australia and the world.
We're not a big corporate company with unlimited access to resources, equipment and money. However, we have so much knowledge, passion and heart and are committed to providing the best possible customer experience. We pride ourselves on doing things right while keeping everything efficient and easy for our customers.
We're committed to building mutually beneficial relationships on honesty, respect and trust.
Equipment and Training
We have extensive experience with various espresso equipment brands and can assist with equipment selection, purchase and leasing. We also have strong relationships with local technicians, and together we can support you with installation, ongoing maintenance and servicing.
We're keen to help you get the best out of our coffee, and we can conduct onsite training with you and your team of baristas.
Get in Touch
We supply to and support a range of businesses:
Cafes and guesting
Restaurants, bars
Co-working spaces
Corporate offices
We aim to make it easy for you to create and enjoy those special coffee moments in your day.
Interested? Please reach out.
If our offering resonates with you, send us a message or email hello@sowcoffeeproject.co. We're excited to learn more about you and how we can work together to create exceptional coffee.