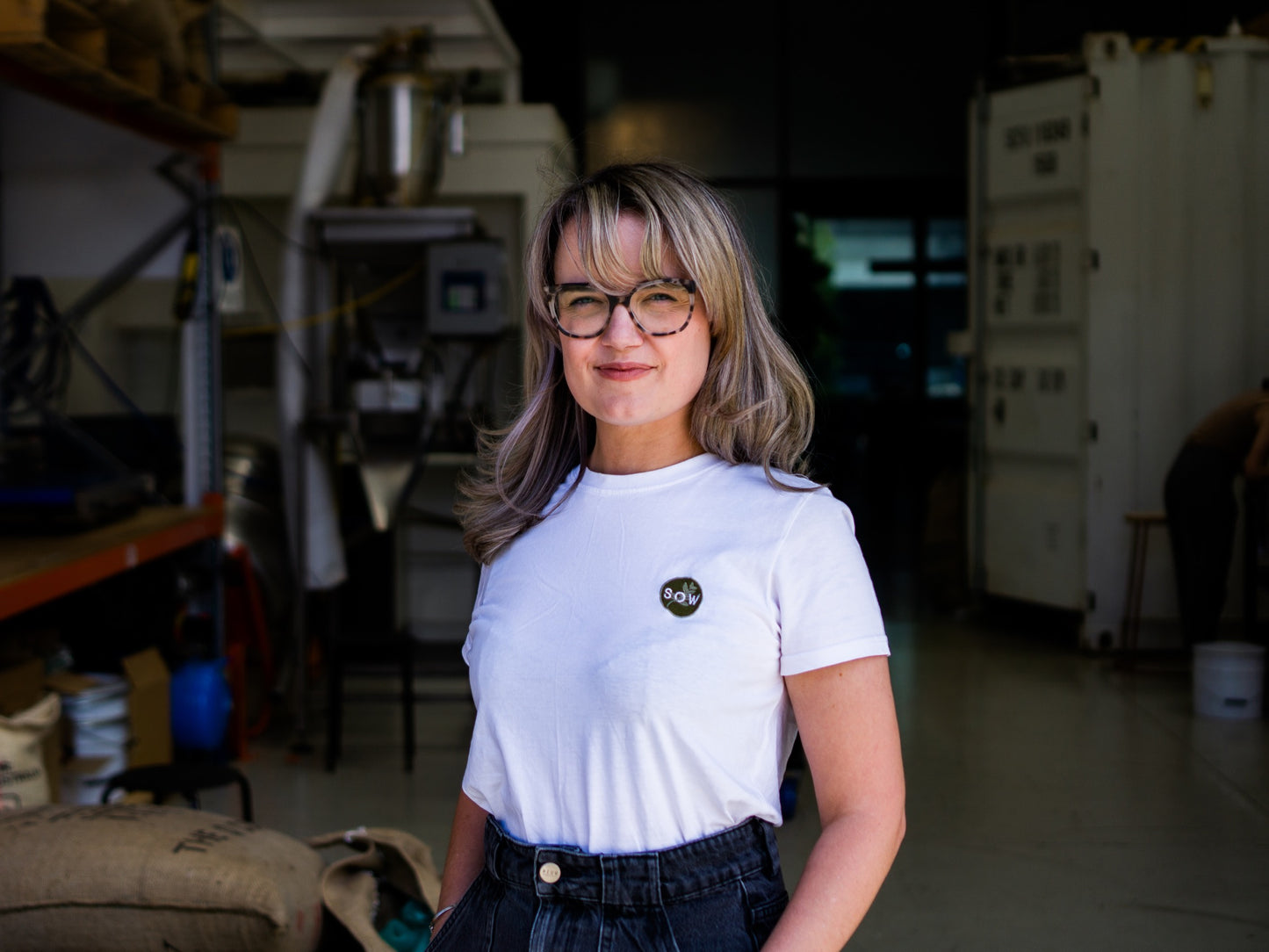 Today, on International Women's Day, we pay respect and honour to all women around the world and celebrate their achievements. For Sow Coffee Project, this means spotlighting the talented women who have contributed to Sow thus far.
Throughout my life, I've always felt lucky to be surrounded by strong women. My mother, aunties, cousins and friends, who have lifted me up, supported me and helped guide me through an array of different experiences. It's safe to say I would not be the man I am today without them. And for that I'm forever grateful.
The diversity of experiences and talents of each of these women has been valuable beyond words for Sow. Along with guiding me through some valuable life experiences, these women have taught me to be a better communicator and a time realist, helped set expectations that have led to our shared success and, ultimately, helped me become a better person.
The following spotlights are a celebration of our amazing women here at Sow.
Anya Anackov, Graphic Designer & Producer
Anya has really helped bring the Sow Coffee Project story and brand to life. It feels like yesterday we were sitting in a cafe in Collingwood, me sharing a vision and watching Anya's talents and skills bring it to fruition.
From building the brand identity to designing and project managing brand assets, website development and, most recently, designing our beautiful retail coffee labels, everything Anya has created has been done so with intent, passion, precision and care.
Creative, highly efficient and positive, Anya's ability to develop the brand and cultivate exciting new design makes her invaluable to the team.
Bessie Marks, Editor
What started out as a simple favour in editing a journal entry here and there, turned out to be one of the best things for my vocabulary and writing skills.
Bessie's contribution as editor has helped me to communicate my ideas and feelings more effectively. She takes my love of sensory description and makes it more succinct and eloquent, in turn, helping me to dig deeper and express more.
My words benefit from Bessie's expert guidance, and she's improved my confidence when it comes to putting words on the page. Strong-willed, fiery and funny not only is she a great friend but it's been awesome having her on the team!
Maegan Brown, Photographer
Maegan had worked with Anya before, and so it was only a matter of time before Sow came calling! We were proud to add another super talented creative to our team.
When the plans for the online store were taking shape, I knew immediately that I wanted Maegan to manage the imagery, showcasing her photography expertise. The results are stunning!
With such an infectious passion for capturing images that simply cannot be compared, Maegan's contribution to Sow is really just the beginning.
She's energetic, passionate and detail orientated, and, with more Sow photography projects on the horizon, we can't wait for her to pepper her flair throughout the entire brand.
Serena Walker, My Rock
Serena is the woman navigating this journey of life with me, experiencing all the highs and lows of Sow Coffee Project alongside me. From the joys of achieving my goals, to the burnout, migraines and anxiety walls, she's next to me through it all.
Serena's humble and caring nature has helped keep me grounded whilst reaching for the stars. We're complete opposites but I admire - and am strengthened by - her perspective. She's taught me love, respect and empathy above all things.
She's a little shy, softly spoken and hates to be the centre of attention but that doesn't stop her courage from shining. Thanks Serena for being my number one support!